Why is "Down" one of those tricks that dogs really need in their repertoire?
"Down" (meaning lie down, not 'get off' or 'get down' – I use "Off" for that) is a great behaviour to help your dog learn how to settle, how to respond appropriately. It also helps them manage their emotions. An excited dog will find it hard to stay in a down, but equally a dog in a down will find it hard to stay excited.
Once you have a "Down" and a "Stay" (or a "Down" and a "Release" or "Break"/"Free") then you can do distance work. It's great for dogs who are hyperattached to you, who shadow you or follow you about. It's also great for separation anxiety, and you'll find a lot of programmes for separation anxiety ask you to train this behaviour. It's brilliant for manners. A dog in a down is not jumping over your guests, or thieving from the table. It's all about impulse control.
You'll find down in competition work as well, if you want to do obedience or ringsports. It can be a way for dogs doing scent work to show that they've hit their target too. It's not just a staple for basic manners. If you have a working gundog, a down is vital – you don't want your dog getting in the way of the other animals or the guns. A down is as much about a settle and about impulse control as it is anything else.
You'll find also several positions of down. One is the sphinx down.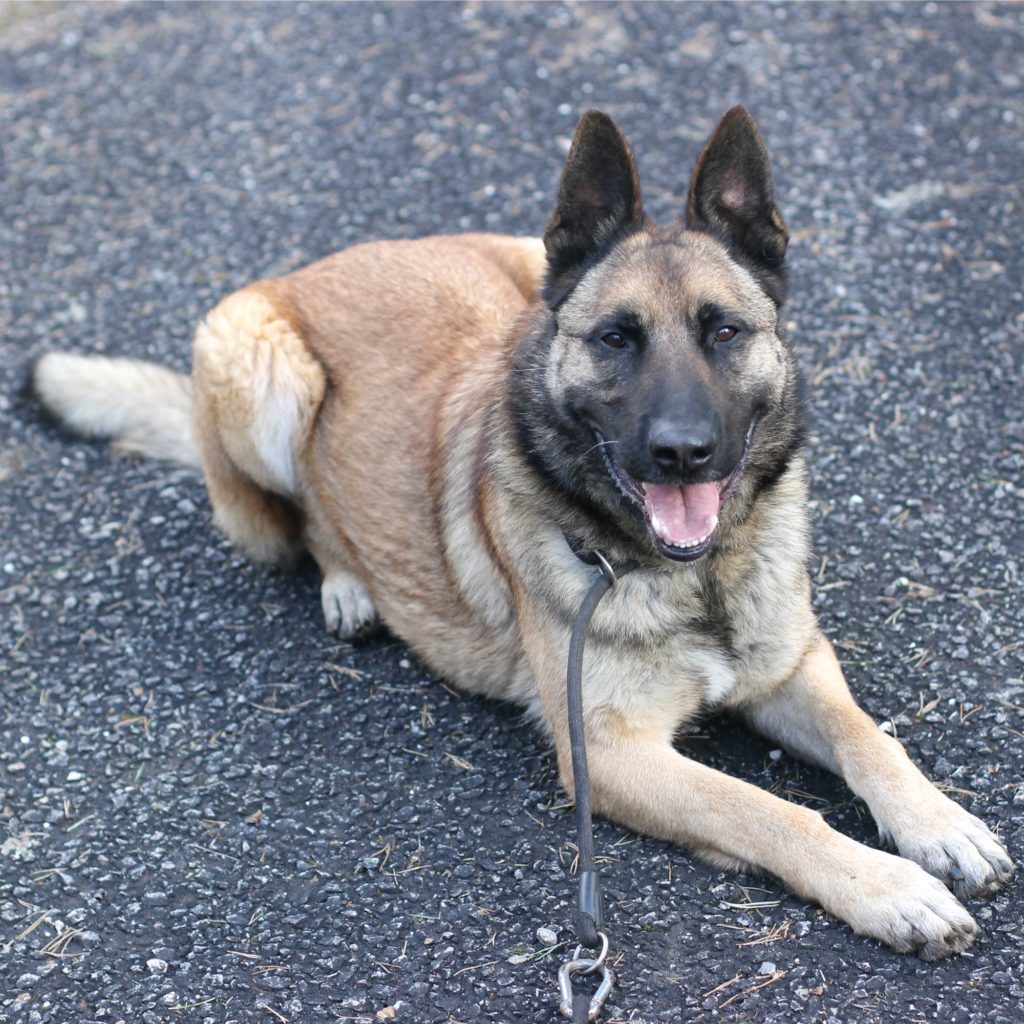 This is the one you'll find most in competition or in command work. Some dogs lie like this more naturally without being taught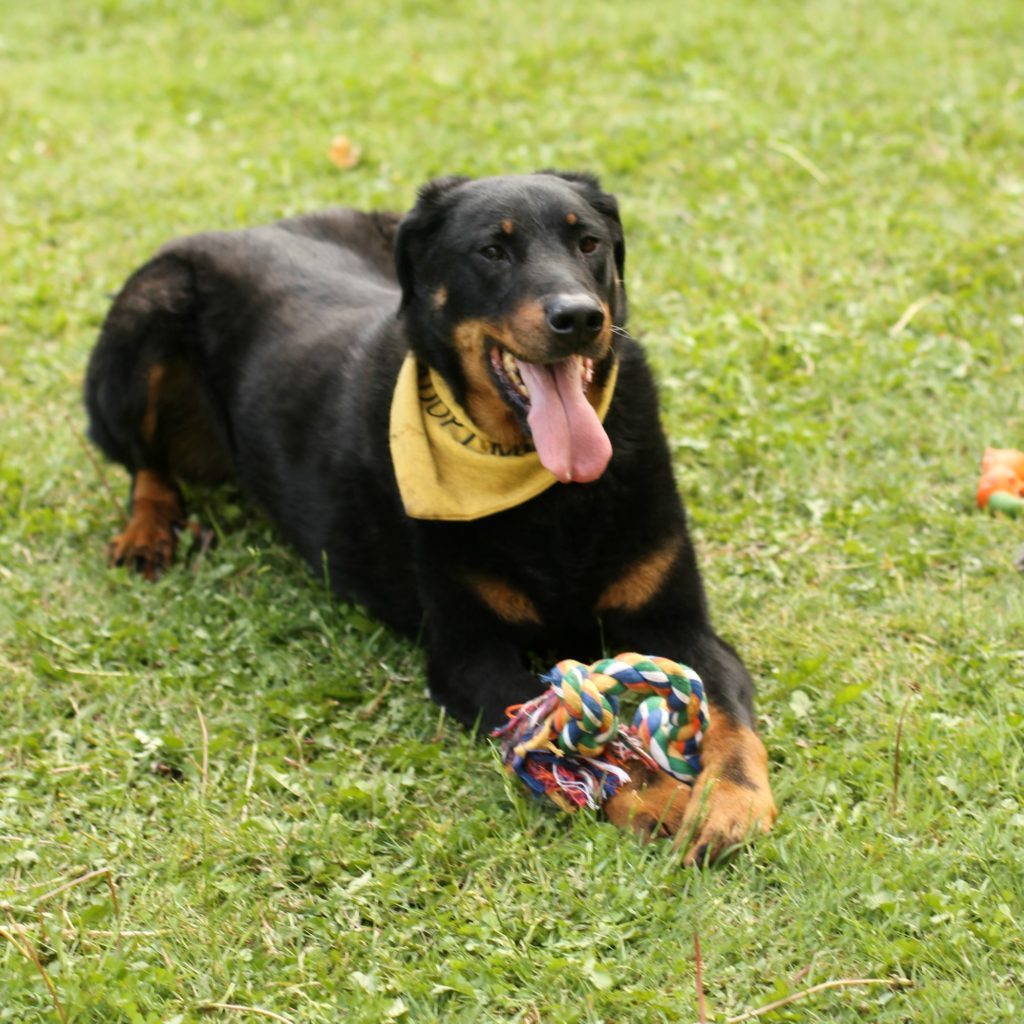 And others have a more "side saddle" approach or a relaxed down, that won't wash in competition but is great if you don't fancy winning any medals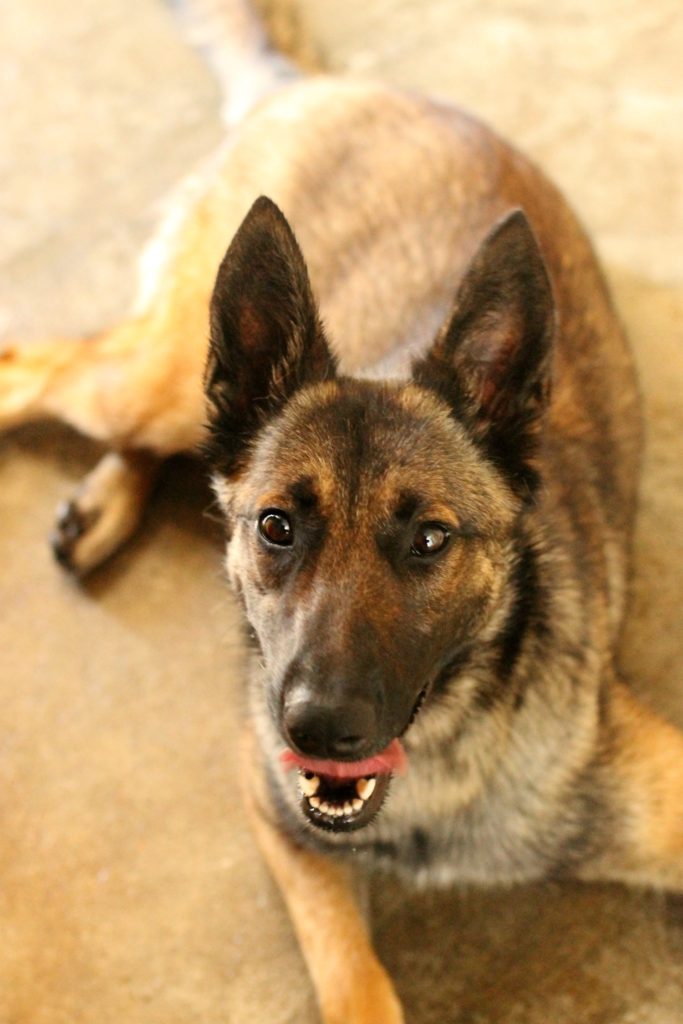 Some dogs also have a kind of "spatchcock chicken" or froggie leg down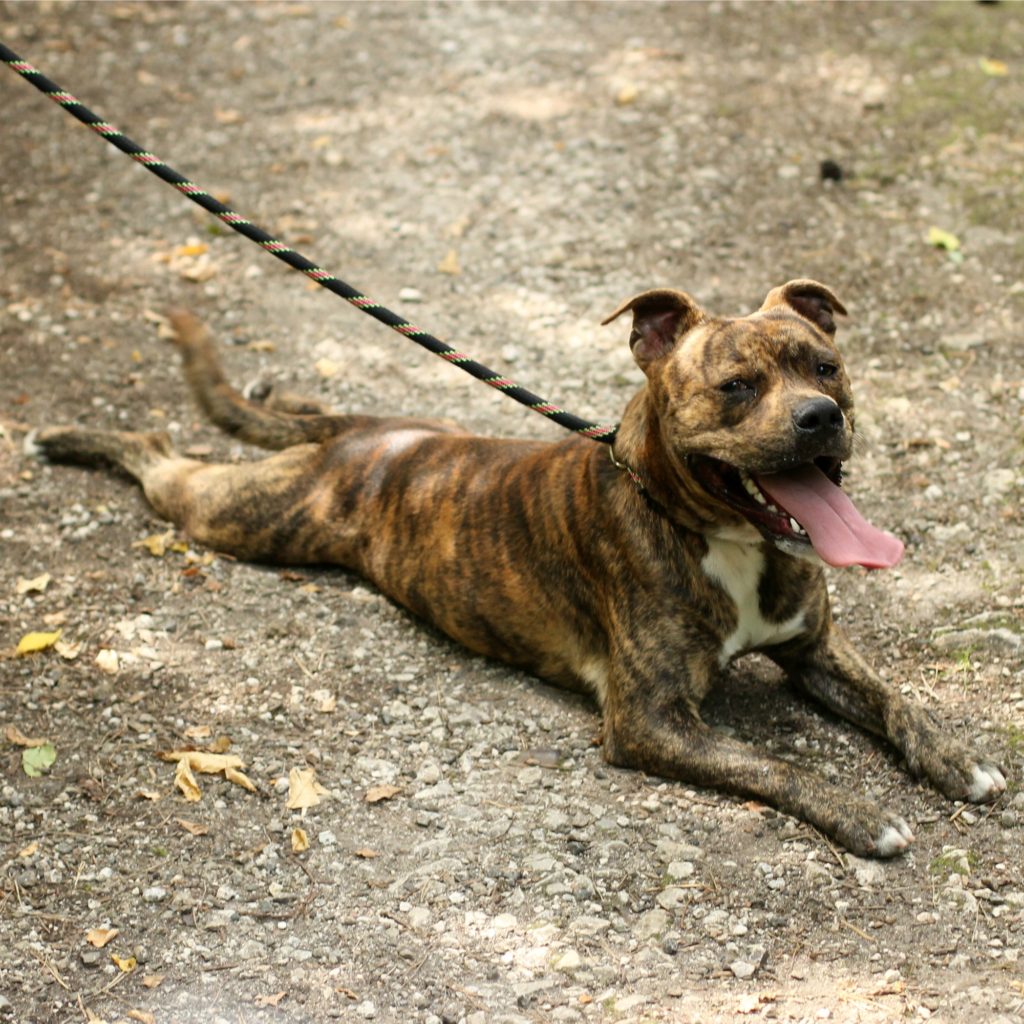 Whichever works for your dog is great if you don't have a preference. I think they'll tend to choose the one that is most comfortable. I've never seen any of mine except Tilly do the spatchcock chicken one. She never does a sphinx one. Heston does sphinx and side-saddle, and so did Amigo. You can always also teach both. I like a side-saddle down for a relax, and a sphinx down as a down that means "you're still on the clock, dog!" simply because side-saddle seems to be easier on the joints and is more akin to a normal resting position. My sphinx down is just "Down", and my soft relaxed down is "Settle".
So whatever works for you is fine unless you are doing competitions. It's the stillness that counts.
If you are planning on doing obedience, you might want to follow a special programme to help you with positions and making them exact from the beginning, but for the rest of us, it's not such a big deal. If you're planning on doing competitions, you'll want to be working on transitions and you're better off checking out with an obedience competition trainer before you even start this behaviour, as the way they do it is a hard habit to change or break.
So, how do you teach a "Down?"
The fastest way is to lure a couple of times with a treat in your hand, and then to fake the dog out, use an empty hand as a lure and then reward in position. Where you reward is vital. If you are standing and you don't reward in place, you'll end up with a dog who 'pops up' quickly and finds it harder to do a sustained down.
Something to be aware of: if you've already taught a sit, you can lure from a sit, but your dog may always think it has to sit first.
You want your dog to know down from a standing position as well as down from a sit.
Just a note: trainer extraordinaire Kathy Sdao says that "Down" is very close to "Bow" in sound, so if you're teaching a bow first (which well you might) you might want a word or phrase that is different. She uses "Queen" in "Who's your Queen?" and "Tah-dah!" for her dog bows, which is pretty cute.
If you have a little dog, putting them on a table or higher platform can really help you. Then you can see what you are doing. Groomers' tables are great for this, but you can just as well use the kitchen or dining room table. I like to do this with my big dogs as well – some vets insist on using a table and nothing is worse than trying to yoink a 30kg dog onto a table in the vets. If you've got an 'on' and a 'down', you've got a dog who can do it by themselves. Stick a chin target in there and you've a dog who has three perfect behaviours in the vet office
Once you've taught this behaviour, you're in a great position to teach down at a distance, down in areas with more distractions, down on a mat. You can teach them to cross their paws too, which is also cute.
You can use it for down in their bed and teach new behaviours that are rooted firmly in this behaviour. It's also good for 'roll over' (called 'show me your wiener' and 'show me your lady' in this house) which will be another trick to teach in the future as it's GREAT for all kinds of animal husbandry, nail clipping and undercarriage maintenance. You can also use it to teach a 'play dead' or a full roll-over.
Once you've taught it, you can build it up until it's a really strong behaviour in all kinds of environments and for all kinds of variable durations. Add distractions, add things that are going to make them want to pop up, and practise – practise – practise!