TLDR; it's all about adaptation and compromise – from you!
I make little apology for the sparsity of posts recently. I'm trying to finish off an 18-month learning journey about dogs and their humans culminating in a 10,000 word dissertation on shelter dogs. And just because I don't do things by half, I adopted a new dog in December.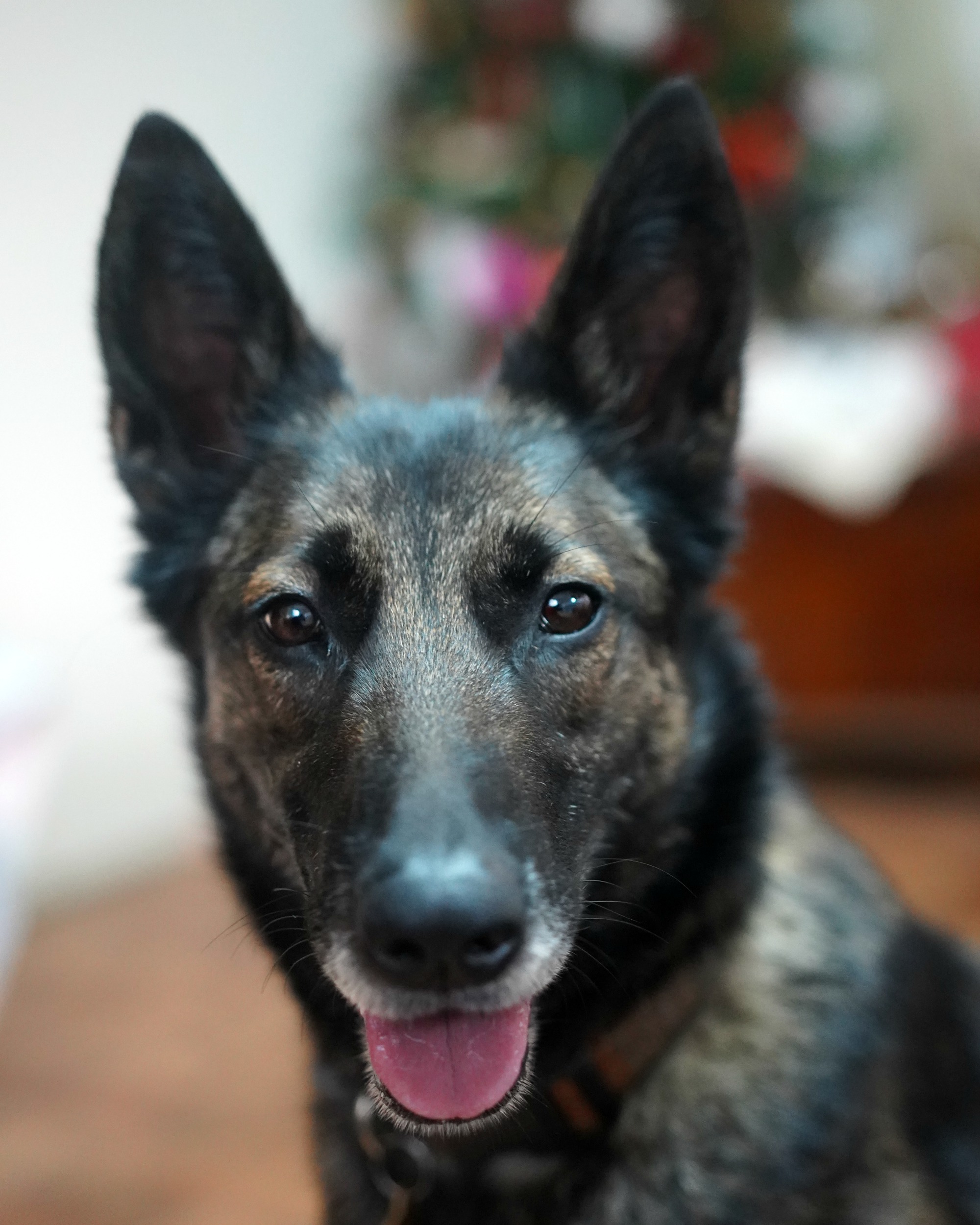 Say hi to Lidy, number 3 Belgian Shepherd in the WLTM household.
I planned on taking Lidy way back in September. So why did it take me 12 weeks to get around to it? A lot of it comes down to psychology.
Our actions are underpinned by two things: capacity and motivation according to psychologist Fritz Heider. He said capacity was ability + environment, and motivation was intention + exertion. Well, I had the intention and maybe the ability, but the environment needed a bit of exertion.
The reason for that is that I have two other dogs with some complex needs of their own. The first is 15-year-old Flika, who has separation anxiety, is destructive if left alone and who is set in her ways of wake up – breakfast – nap – walk – lie outside in garden pretending to guard it – refuge – dinner – sleep.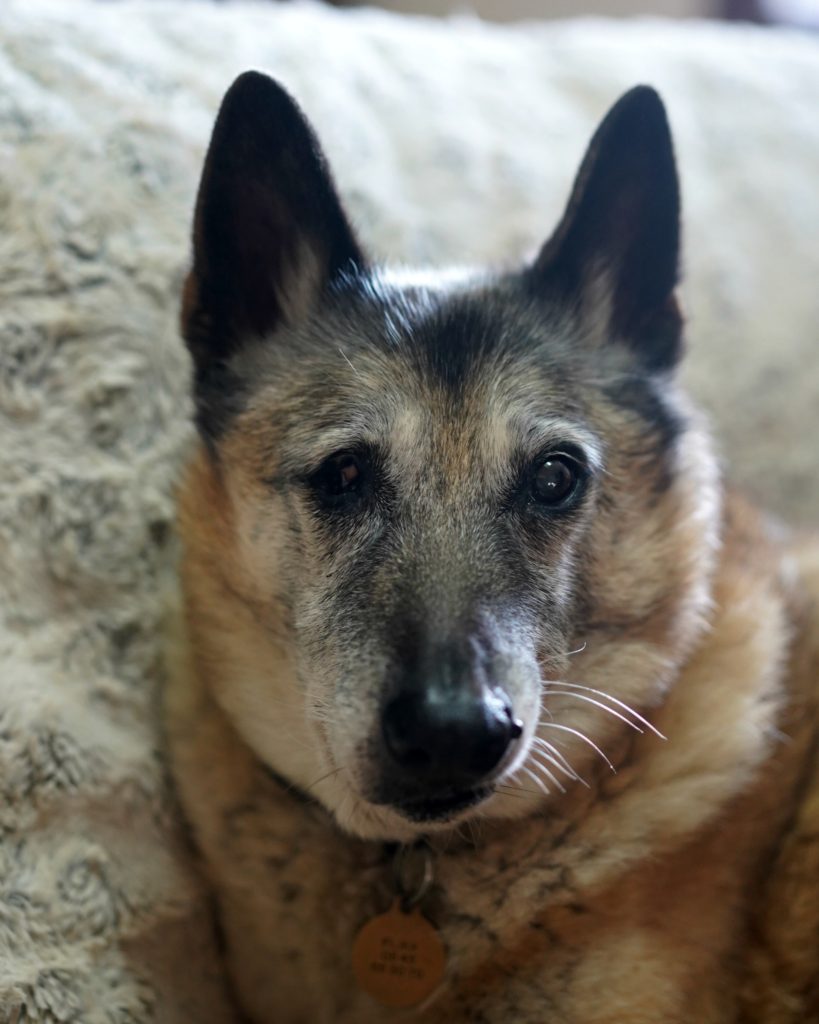 I knew that Lidy and Flika would never be able to live together. Flika is generally tolerant of about 70% of dogs but Lidy would attack any female dog without even asking questions. Worse still, she'll sometimes seem fine but then 'bam' – and I'm not talking a common-or-garden scrap where no blood is spilt, I'm talking a fight that would end up with dogs staying at the vets and needing multiple stitches for multiple wounds. Killer queens indeed.
So that needed me to build a Lidy garden and have separate sleeping arrangements, to fix doors and fit locks, to set up airlocks. I always remember in The Others, Nicole Kidman talked about having two locked doors between her and the scary stuff. That's what I needed. Dog trainer Michael Shikashio, an aggression expert, talks about two levels of security. Baby gates and secure locks, tables across doors. Sounds extreme, I know, but let me just be clear, Miss Butter Wouldn't Melt who has just arrived has complex behaviours often involving her teeth.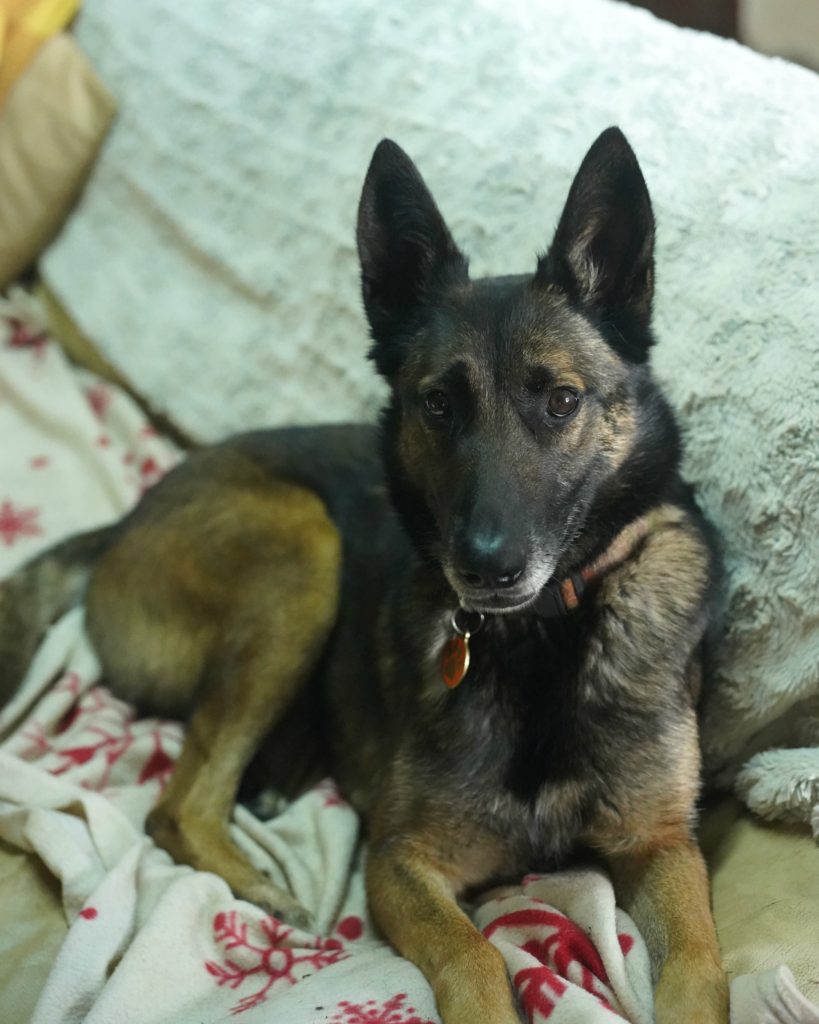 She is very lucky we have each other. Having worked with her for such a long time, I know all her problem spots and she has ways to tell me shit is about to hit the fan, but being muzzled on a lead in the street is not the same as living with the bitches from hell 24/7
You'd think it'd get easier with lovely handsome Heston.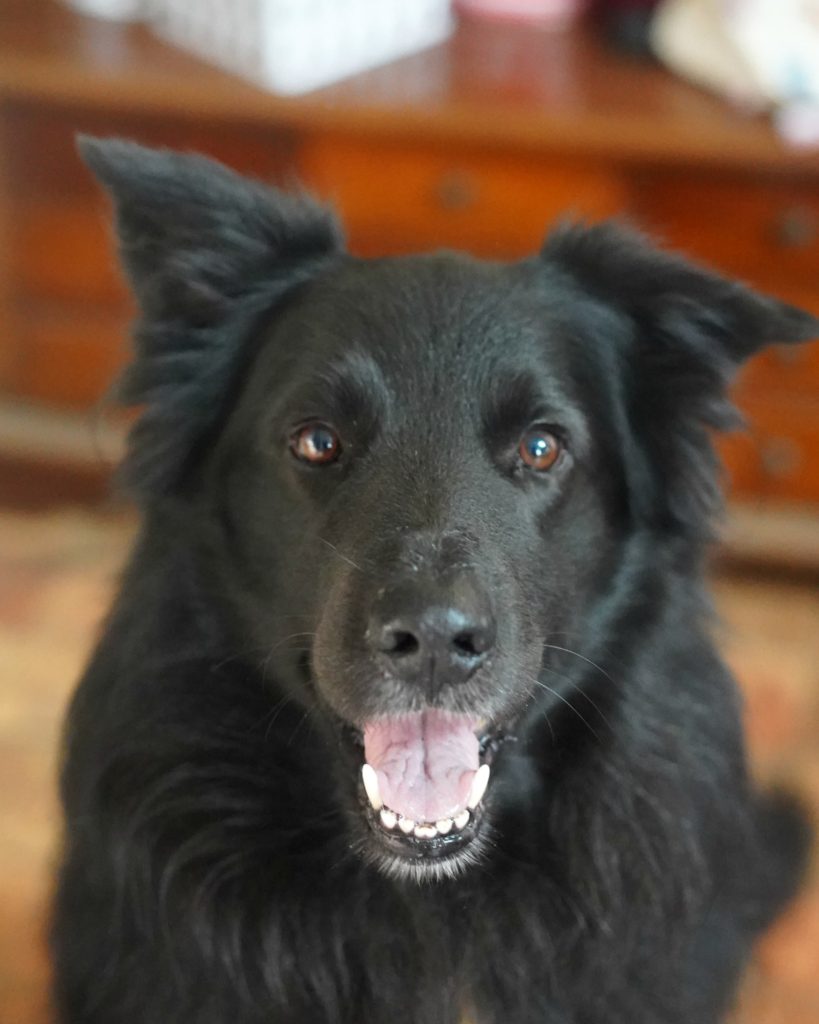 And it kind of is okay – and it will be okay – but Lidy has predatory behaviours around dogs having a fit (nearly dug her way out to get a beagle who was having a fit outside her kennel) and Heston has epilepsy. Mostly it's when he's sleeping and it's well-managed, but Lidy will never, ever be unsecured in a room where Heston is sleeping so I needed to set up the environment to allow that, as well. Also, following his starting on medication, he was one of that small number of dogs on phenobarbital who go nuts. He decided that every time I left, I was going for a walk, and became a crazed dementor. The house would be wrecked when I returned. That also needed addressing, unless I intended to spend the next 7 years taking him everywhere with me (I do this mostly with Flika – it's not fun, believe me!)
When maligator genes conspire with a limited learning experience when growing up, when you've got extreme predatory behaviours, dog-dog aggression with all female dogs, fear-based "bite first and ask questions later" biting behaviours, dog-to-dog aggression with 90% of all other dogs, stranger danger, redirected biting from frustration, possessive aggression, protective aggression and territorial aggression, you've not only got to have the right environment but also the ability to both manage it and minimise it. Excuse all the labels, I just wanted to show that it's not just some randomly easy adoption where the dog just turns up and goes to sleep in their new bed. Dynamite with a laser beam, Miss Malou.
The first thing I needed was ABILITY.
That's a lot about what my clients need. They've never encountered anything like the problem they're dealing with, or their strategies for dealing with it in the past aren't working any more. A lot of the time, they just need to know more. They have the INTENTION and they are prepared for a little EXERTION.
In fact, when working with clients, one of the first things I ask is how much they intend to keep the dog. And if they can't see anything good, or it'll be impossible to give them the capacity as quickly as they need it, then their intentions will never turn into actions. If they'll never have the environment or they aren't prepared to put in any effort, it's not worth it either. The only way I can help is to write them a good adoption advert and pray for the best. Love doesn't conquer all, I'm afraid.
So when first shelter dog arrived here and had a massive scrap with Heston, I needed the ability. I had the intention and was prepared for the effort. One crash course in behaviour and Amigo and Heston lived peaceably for the next four years, following their very rocky first four months.
And that's what I hope my blogs do – give you a little bit more of the ability and the capacity.
So when Miss Maligator 2019 arrived here that took all of my ability. No matter how much you know a dog before you take it on, you can't predict everything. I didn't predict that she also would have some anxiety related to me leaving her. Cue three dogs who can't be left for various reasons, and two who only want to be with you. Multiple moving parts always make for more interesting problems, don't you find?
That meant a lot of training about how to be on their own. It meant suspending absences and getting in dog sitters. It meant taking it easy until they were ready to be left for longer. It meant being respectful of their needs and not just saying "oh they'll cope" when they clearly weren't. I had to compromise and adapt. Now I've got one who accepts she has to be on her own all night (and it kind of breaks my heart to hear her playing by herself, or crying if she's startled but the only time she'll sleep with me is after Heston and Flika are gone). I learned that she hates being outside but is calm inside. I videoed everything obsessively when I wasn't here. I moved from her accepting that doors close between us to accepting my absence for a couple of hours. I learned that sometimes there's a mess, but it's easy to clean up.
It took a lot of engineering. I use food toys daily. I spent a lot of money on chews. I cried at the pharmaceutical bill, as I had two dogs in Adaptil collars, Pet Remedy plug-ins, Anxitane, Zylkene, Valerian and melatonin plus usual medications for arthritis and epilepsy. I went through my body weight in paté and spreadable meat pastes. I bought a lot of new toys and feeders, from Nose-its to Kong Wobblers to lickimats to snufflemats. An occupied dog is a dog who's not resorting to other behaviours. That was the EXERTION bit. And management to stop wars…
Those are things I never needed before. And they're things I need less and less as time goes on. As long as I can get out of the door, Heston seems to remember I go out without him from time to time. as long as Lidy has stuff to keep her busy and she gets a couple of hours cuddle time with me in the morning and evening, she is coping with what are, no doubt, very hard periods where she can't see me or get to me. A lot of this was just having the capacity. That's where trainers can be invaluable.
But it takes effort. There are no magic bullets. No remedy I bought stopped Flika chewing through doors. No remedy I bought helped Lidy stop her compulsive circling in the garden. And new problems rear their heads. Lidy hates gunshot and lightning, fireworks and loud noises. That means I will need a solution for those stormy nights. It takes planning and a calm head. There are times I can't tell you about where I thought "I can't do this!" with three filthy dogs and the washing machine running all day. I can't even think to the future, about needing to move to a smaller house and how I'll cope with that, let alone trying to put the house on the market. Those are bridges I'll cross when I get to them. But they're bridges I know are coming.
Ultimately, you may take on an easy pooch who settles down in minutes and is part of the family in days. You may take on a dog who seems like the dream companion only for all of these behaviours to emerge in the weeks that follow an adoption. You may take on a dog who you know is going to be a bit of a handful. So many of us do. It's testament to our ability that we create environments to suit our dogs, often involving a lot of exertion or expense. But our dogs cope better for it. Before you adopt a dog, though, think about your ability and your environment. What have you the capacity for? On what are you prepared to compromise?
And, as one of the lovely people I interviewed about shelter dogs reminded me… she was out walking him at 6am when he first arrived. No more lazy lie-ins, so she thought. 6 months in and both she and the dog were still in bed at 11am. Dogs will follow your lead, but if you adapt to their needs first and give them time to meet you in the middle, you'll find you are both adapting by the end.
You can't plan for everything. I'd planned for a jumper, a digger, a fence smasher. I'd planned for a bird chaser and a lizard catcher, a dog with complex pathologies. I'd not planned for a girl who cried when I left and ran round in circles barking. But you can plan for a lot of stuff and anticipate problems dogs might have. A bit of ingenuity is often all that's needed (no more laptop research at 5am for me… I'm in bed with Lidy Malou reading books on my Kindle and Flika is happily working her way through a Kong instead of shouting for me and Heston is wherever he's happiest).
But if you choose a relationship with a dog – be they a pedigree puppy from Crufts' lines or a hoary old one-eyed shepherd from a shelter, know that it will fall on you to compromise if you want your dog to settle. You may hate it and think your levels of effort or expenditure will always need to be the same, but they won't. You'll get there as long as you plan for it to take some time. 5 weeks in and it's not been all smooth sailing (not least the fact I'd locked Lidy's room from the inside, snapped the door handle off the main house door and had dead-bolted the outside door from the inside too) but those days when I thought "I can't do this!" are further between.
What absolutely won't work, though, is expecting the dog to compromise and adapt to you without a single real concession on your part.
Just remember, if you have adopted a new dog, don't just think that time and love are all that are needed. Your own capacity is vital. Don't be embarrassed to contact a trainer or behaviourist if you feel like you don't know how to move forward, even if you really want to. There are many good networks of trainers, from the Pet Professional Guild to the Pet Dog Trainers' networks (Europe and the UK). If you're based in the UK, the Association of Into Dogs can also help you locate someone near to you. Six years ago, when Amigo joined me, I had no concept of how I could ever move forward. None of us know everything. I'm still excitedly finding my own ability.
Be mindful that anyone who suggests coercive methods has not got your dog's welfare at heart; anyone who suggests there are quick fixes needs you to make a quick exit. That said, from my perspective, I think 5 weeks is a reasonable "quick fix" and i know I haven't spent more than I would have on a kid's birthday party! Coming back to my own research, what was abundantly clear was that the most straightforward adoptions are the ones where the humans had insanely low expectations and were incredibly flexible. As I said, adaptation and compromise may well be needed, but if this is what you really want, then I suspect that you'll find your motivation in there somewhere.