If the past three years have taught me anything, it is how to get any dog to feel comfortable around a camera. Shy ones, barky ones, worried ones, bouncy ones, crazy ones, sweet ones… I'm full of tricks these days.
What follows are ten tips to help you get a great photo of your family pet.
If you've got a shy dog or a scaredy dog, a bouncy dog or an over-exuberant dog, don't be scared of the lead. You can always edit it out afterwards. Unless you are happy to keep trying to get a photo of a dog as they move about endlessly in and out of the sun, back and forward, in front of things you don't want them in front of, a lead and a friend are your best friends. Even with a simple point-and-shoot camera, your camera will struggle to focus and you'll get more blurry shots than not. These ones weren't taken with a lead and as you can see, it took me a fair few shots (twenty in all) to get her closer to me, and even then, she was right over that nasty grid! A lead would have made it so much easier.

Do what the dog trainers do: counter-conditioning and desensitisation! If you've got a dog who's camera-shy, try getting them used to the camera gradually. Hold it away from your face so they aren't threatened by it. Give them a treat every time they look at it, come near it or come near you with it in your hand. Gradually put the camera in front of your face, giving them a treat every time they look at the camera. Then fire off one or two random shots in different angles away from your face, continuing the treats. What you want is for your dog to think that every time they see the camera, something good will happen. A camera can be a scary thing to a dog who's not seen one before. This usually doesn't take very long! Both the girl above and the boy below were scared of the camera and both were happy to pose within five minutes.

Use a lure to help you get their eyes on the lens. Photos where your dog connects with you through the lens are so much nicer on the whole. You can do this by holding a small treat just above or below of the camera lens so they look right at the camera. Often you'll get a happy, smiley face too because who doesn't smile for a treat, right?!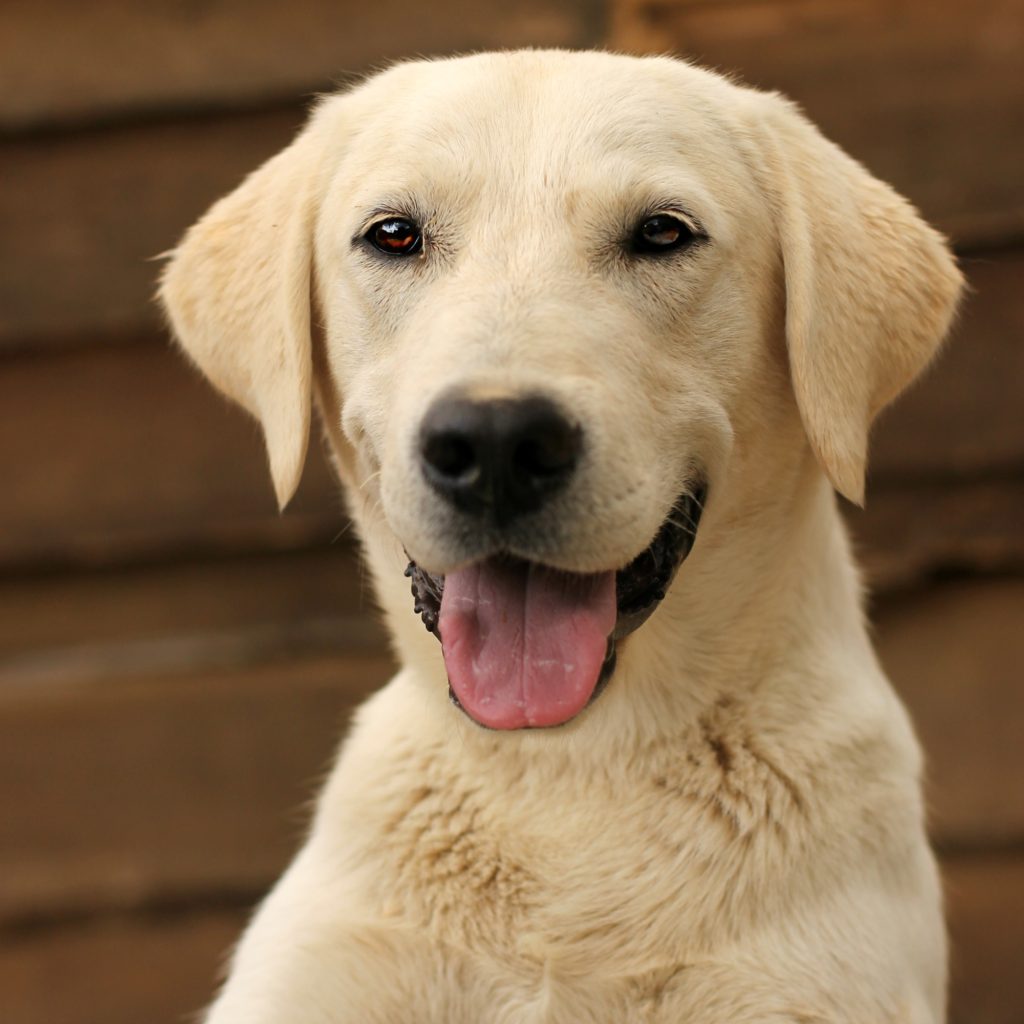 Get down to the dog's level for some shots but don't under-estimate the "look up" shot too. The first shots are 'look up' shots that I took at a 45° angle (at least).

Be prepared to kneel or lie on your front. The littler the dog, the lower you go! Kneeling will do for many dogs, but for smaller dogs like dachshunds and Yorkies, be prepared to lie down on the ground and get as low as you can. Alternatively, you can always find a small hill and have the dog a little higher up than you are!

Go for shade rather than sunlight where you can, and avoid dappled sun like the plague! The best days to photograph your dog outside are days when it is grey and overcast. That way, you don't end up with a shiny, shiny dog who's half in sunshine and half in shade like this handsome specimin on the right where you can't see their eyes. Much nicer to have one in shade or one on an overcast day. You can always get yourself a portable reflector or use off-camera flash, but far easier to find a shady spot and shoot your photos there.

Make sure you've got a full-on repertoire of noises and switch the camera beep back on if necessary. I can't tell you how many more curious dogs will look directly at the camera when it beeps to focus. If you have a Curious George, use your phone, camera or mouth to make noises and see if you can get the Curious Collie head tilt! But… if you have a scaredy dog, switch the beeps off and keep the noise to a minimum.

Try to capture a little of your dog's personality in the photos, if they're shy, curious, playful or just plain silly. You may not get it picture perfect, but these are always the photos you will treasure because they say so much about the character of your dog too.

Be patient. If your dog is young, over-excited, stressed or too focused on other things, there are several things you can do. The first is to tire them out before you try to take their photograph. The second is to have something of a high enough value that they're interested in you and not the environment. The third thing to do is just stand. Stop wherever you are. Stop trying to get photographs. Stop trying to get their attention. Just wait. If you don't move at all, the environment will soon get much less interesting and you'll be able to get their focus on you. The more energetic and lively the dog, the more you need to ignore them. I had to take photos of six young adult dogs on Friday, all on my ownsome. No lead. No assistant. No rules. I didn't have any treats (I'm enough to interest a bored teenager!) and I stood just ignoring them for ten minutes or so until they were much less jumpy and excited.
Take lots of photos and practise, practise, practise! You might throw lots away at first, but sooner or later, you'll get to the point where every shot is a winning shot. Teach your dog a few tricks too and build up that trust with them, and you'll end up with some amazing shots.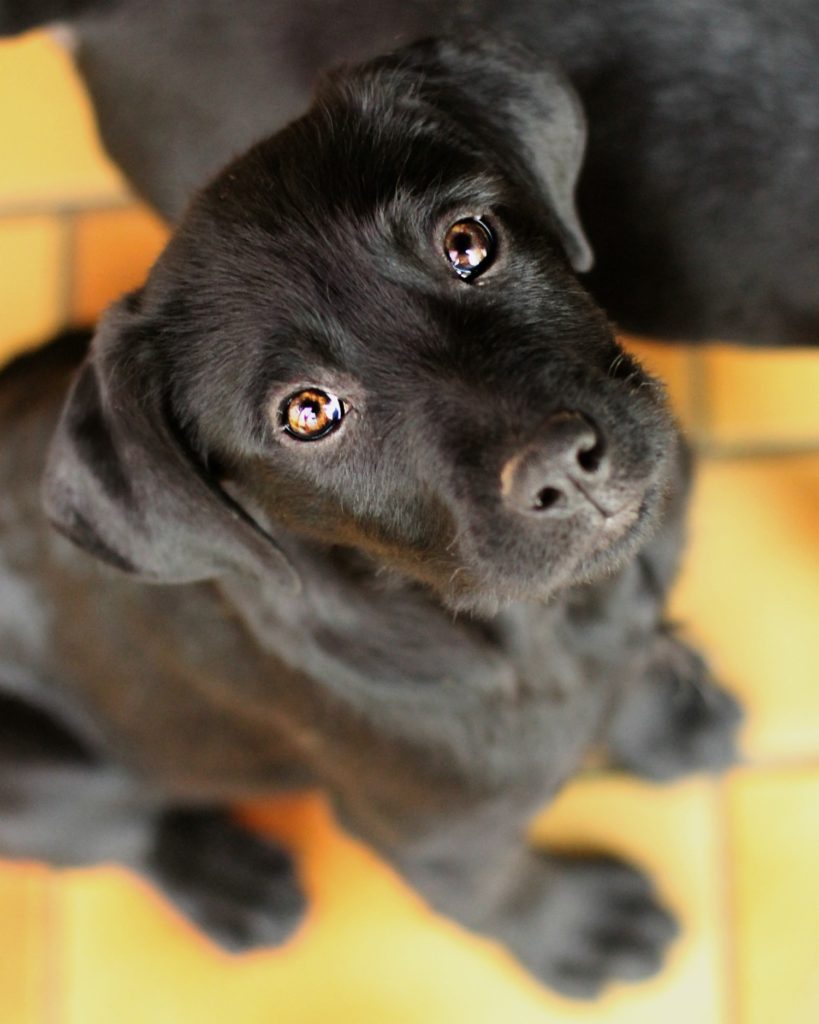 If you think that's hard to take a few shots of dogs, go and find yourself some kittens. They should remind you how wonderfully easy a lead, a bit of cheese and a good sit make taking photos of your family dog. Those cat photographers deserve a special kind of medal!